Welcome to Navarre BeachSide Church. Outdoor Worship Services are held every Sunday morning at 9:00am [rain or shine] in the Navarre Beach Parking Lot. Look for the big silver stage/trailer! Navarre Beach, FL is located 30miles east of Pensacola on the Gulf of Mexico. View Map Join us this Sunday for an unforgettable worship experience in the "Stained Glass of God's Creation" at the beach on the Gulf of Mexico. What a wonderful environment to receive a FRESH Word from God!
Nondenominational Christian Service
COME AS YOU ARE!!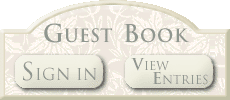 Please sign our guest book and bookmark us!
Tell A Friend About Us!